End of the week, time to make good on my promise to take my youngest son for a little dirt time. It was off to our favorite spot for a little fire prep and something hot to drink. Once we arrived at our "camp" my 4 year old went to work gathering twigs and I put my new Adventure Sworn Bushcraft USA knife to good use. Any review you find on an Adventure Sworn knife will tell you these are serious tools. And they are. I couldn't be happier with feel and balance as I made quick work of some cedar into a pile of shavings.
Mother nature provided some handy tinder. I need to research and find out exactly what this plant is but the extremely dry, fluffy, feather-like ends remind me of thistledown.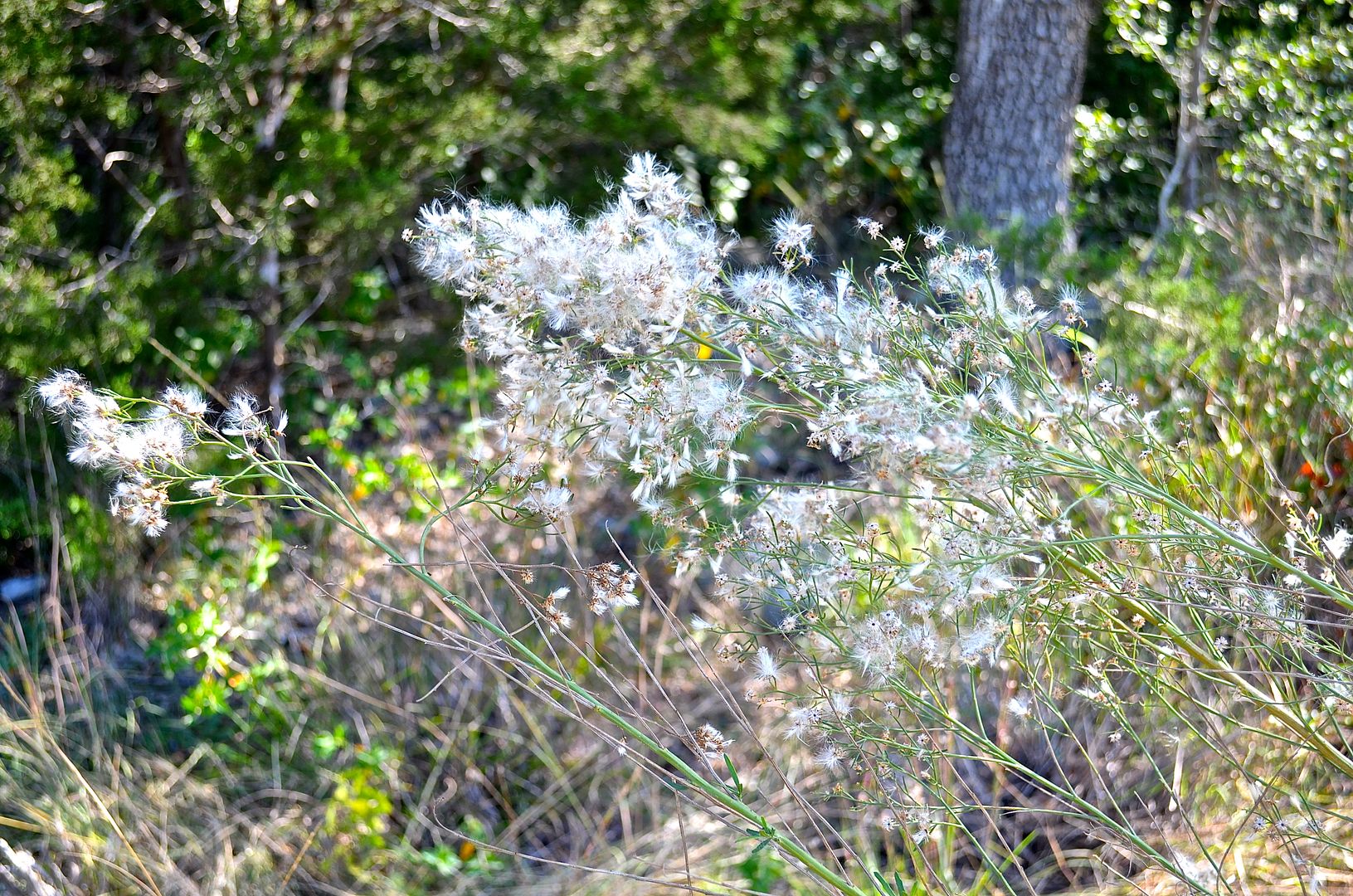 A small handful should do the trick...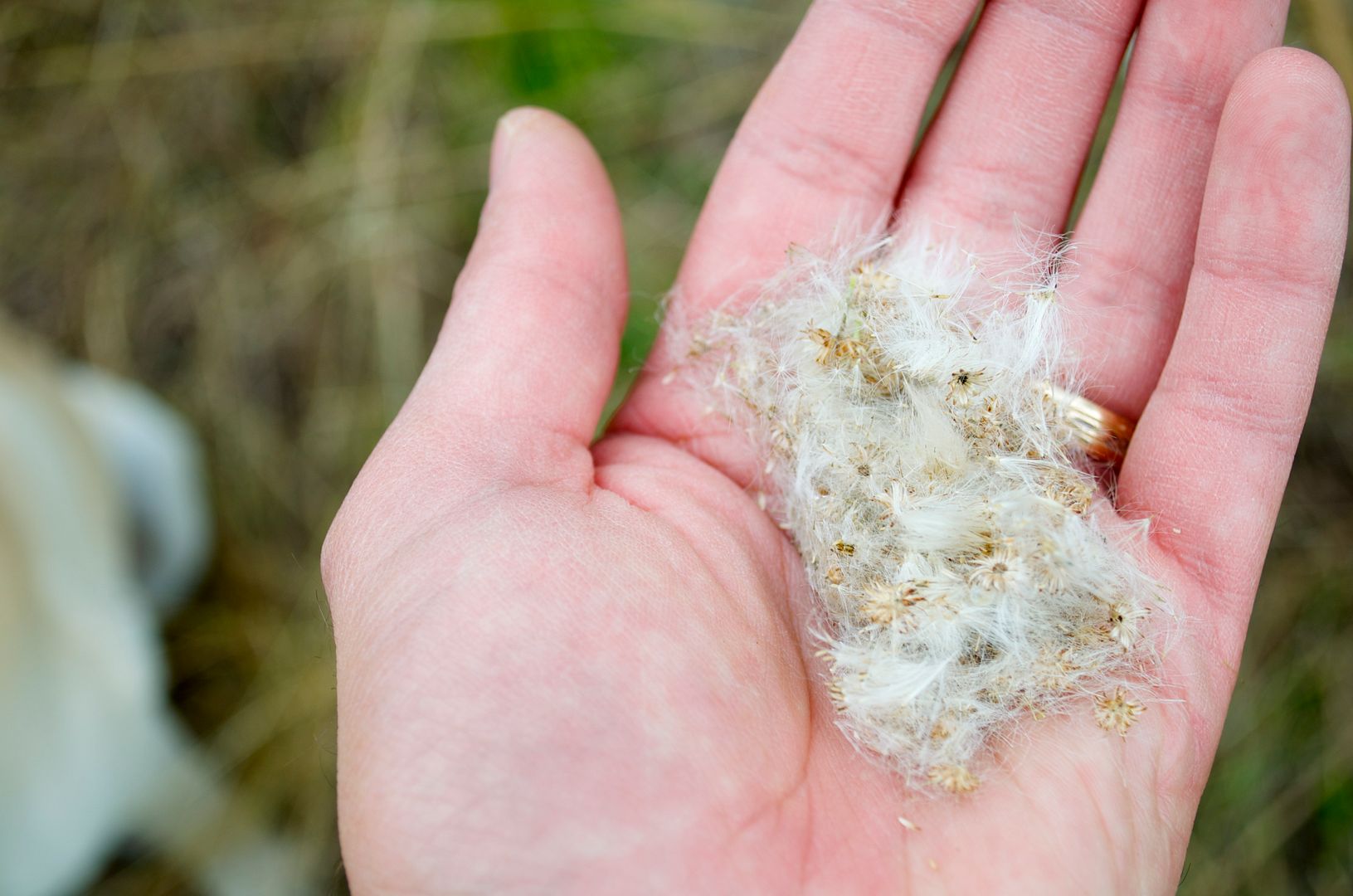 After the tinder and shavings I let my MP forged hatchet (which I have code-named The Beaver) handle the processing of some kindling.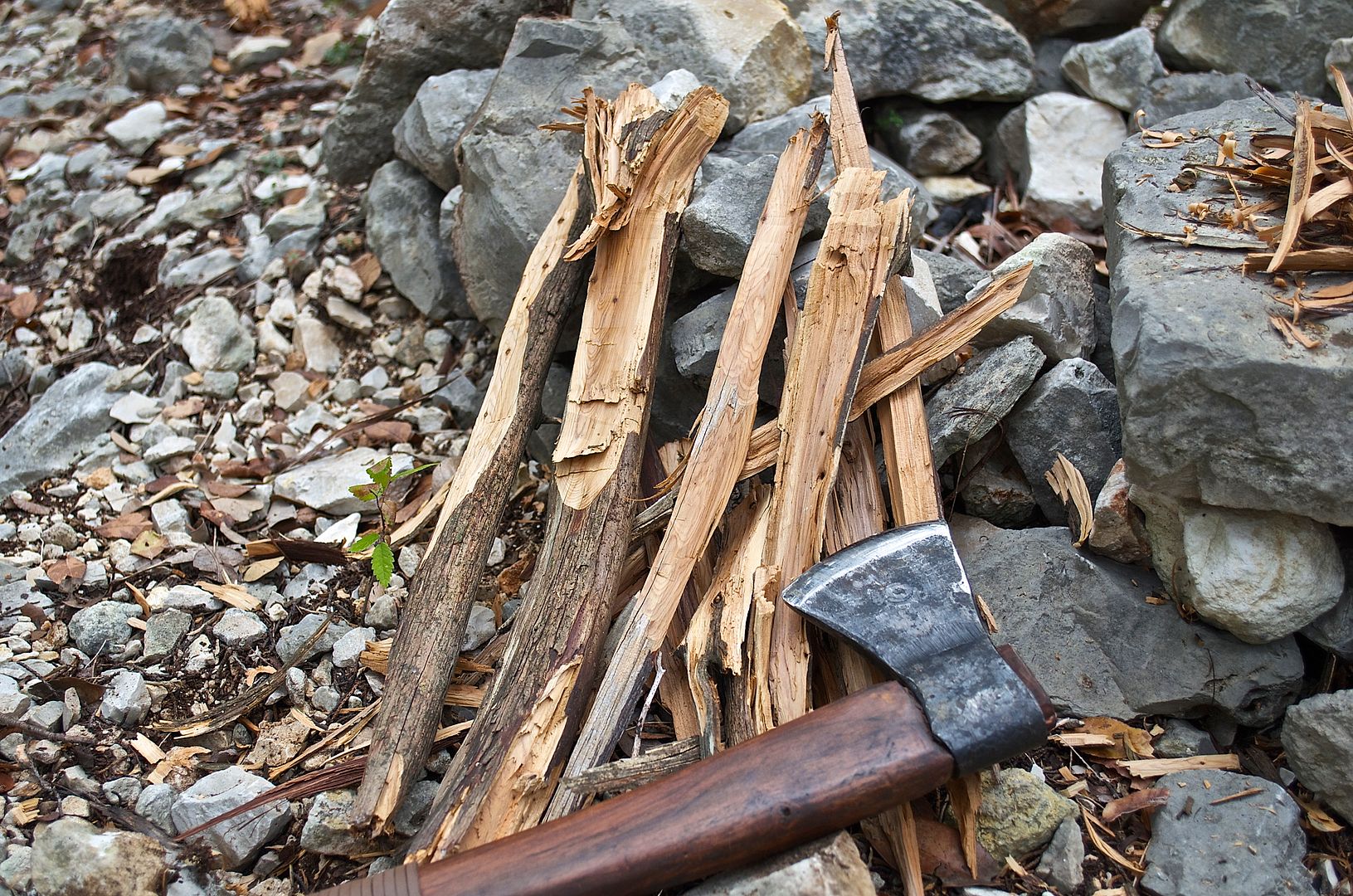 A few minutes later...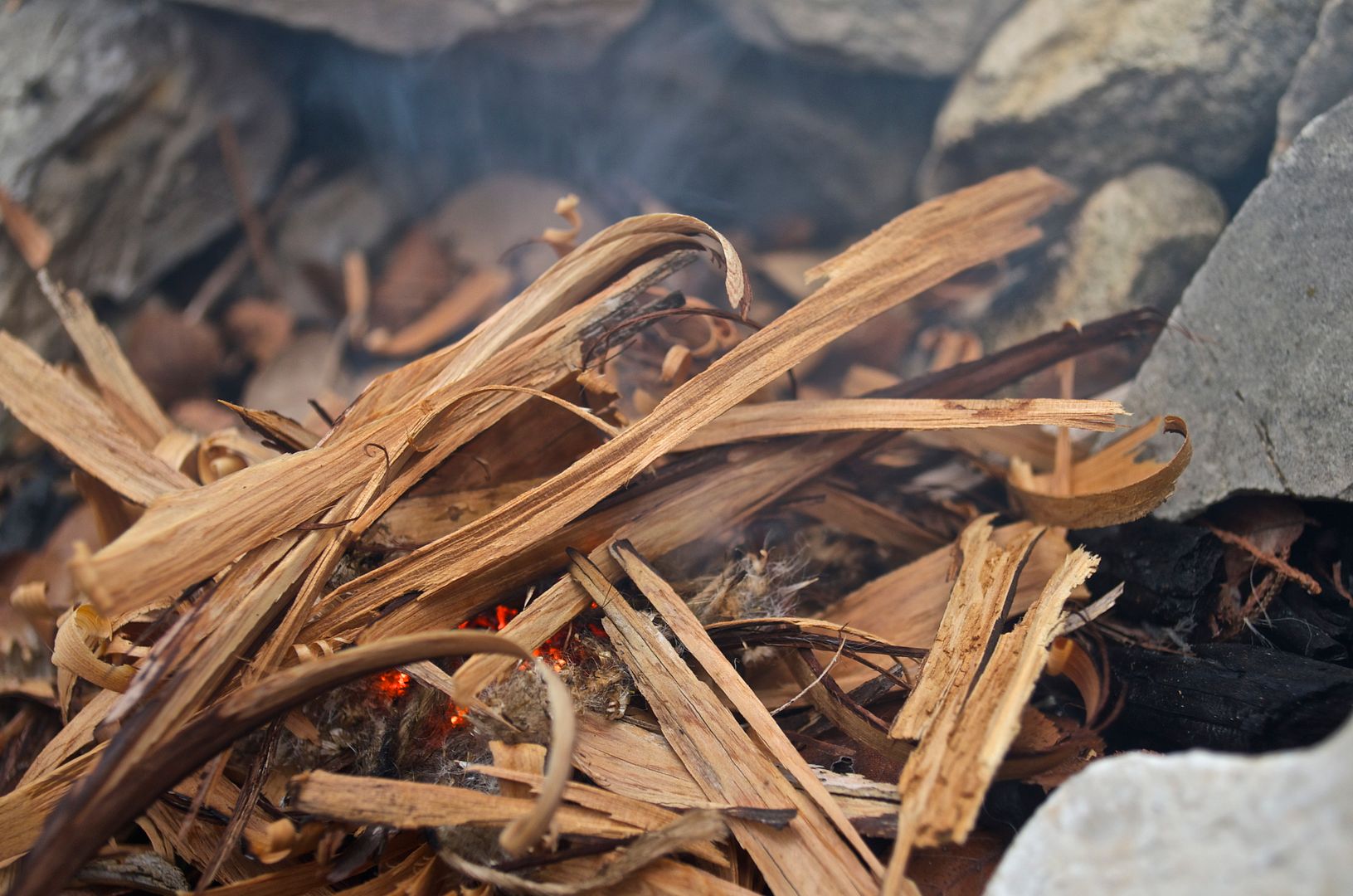 This is the first time I've actually used this stainless steel cook pot made by Stanley. It comes with a plastic tab on the lid which I replaced with a large split ring. The single walled stainless preformed as advertised. Once up to temperature and the water boiling the folding handle was barely warm. For $14 at the local bog box store I think its a great piece to have in your kit. It also come with two heavy duty plastic cups that nest inside. Badger approved!
Waiting patiently....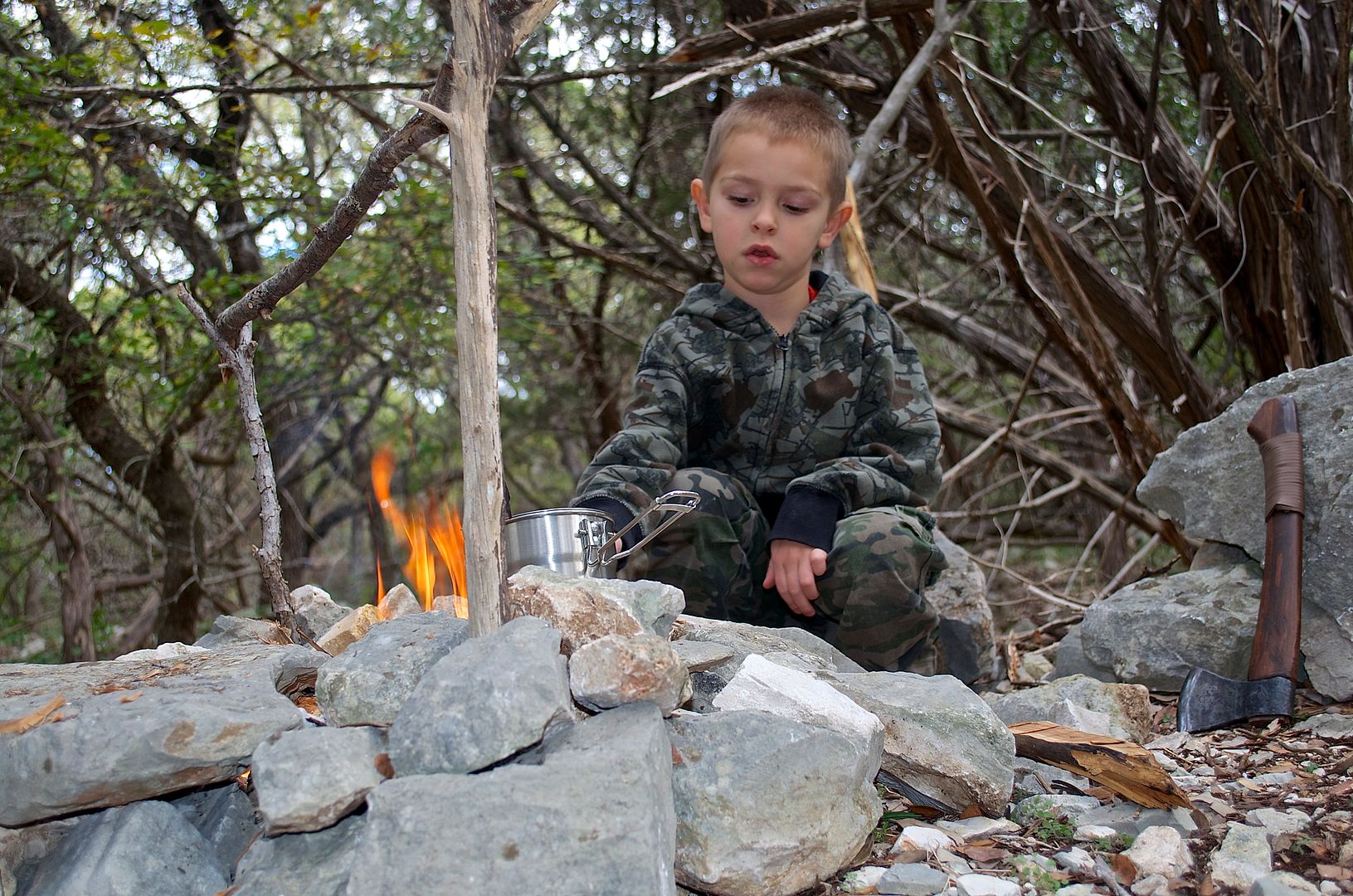 Stanley Adventure Camp Cook Set...$14
Packet of instant hot chocolate...$.99
Spending three hours in the woods with my son...priceless.
Thanks for joining us!